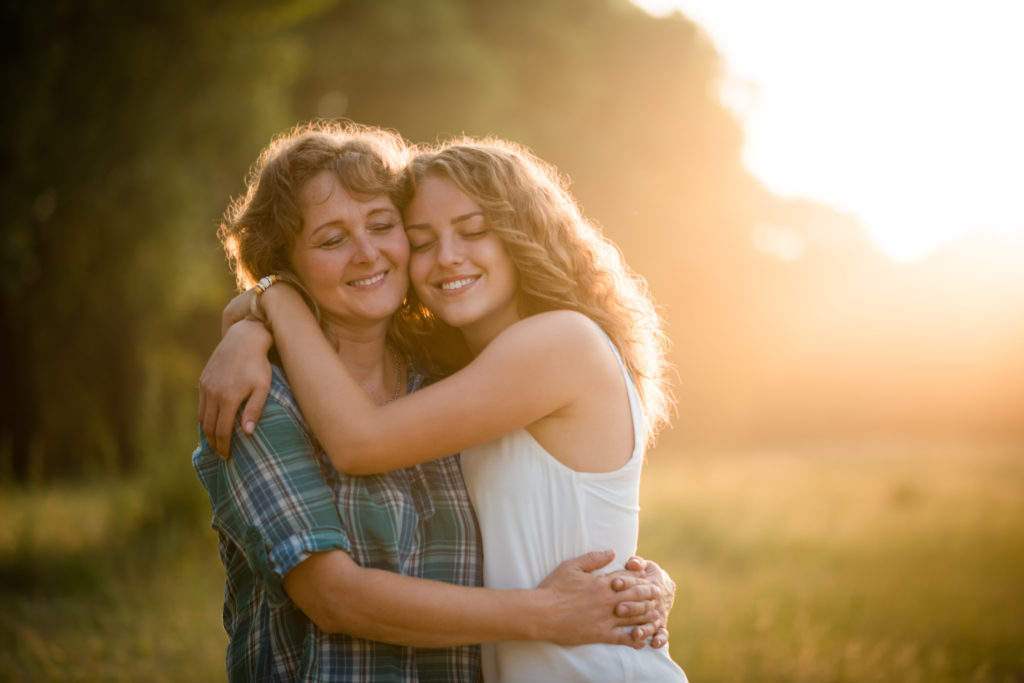 A program for families where one or both parents can temporarily relocate while their child is in treatment.
When considering the clinically comprehensive services and suitable educational supports necessary to really help a struggling teen turn their lives around, often a therapeutic residential treatment program appears to be the only answer. Especially after the frustrating experiences parents often tell us they have trying to get help for their child in their own community.
The Venture Academy therapeutic residential treatment program for teens includes a robust amount of parent-child interaction including regular communications, in-person parent and family work, visits to the program, home visits, etc. Parent-child interaction is a critical part of setting aside old patterns, creating new ones as a family as well as addressing any healing that might need to occur. It's a solid part of any critical program where family is a priority.
While nearly 1,500 parents have chosen Venture Academy as the right program for their child and their family, many parents still struggle with the thought of being apart from their child. For some parents, the decision to have a child temporarily away or in someone else's care is just too great. Sadly, the struggles at home can continue and even escalate.
So What Then? Venture Academy's Liv-Local Program
This program incorporates all the clinical and educational supports that our 24/7 residential program provides with the exception of the overnight component. The parent and child remain together evenings and overnight.
While not possible for everyone, parents (typically one parent) stays in area accommodations in the same town in which our programs are located. Another way of looking at it is that the parent and child temporarily move to another town while the child is engaged in treatment.
Some parents reading this may consider this is a hardship or even logistically impractical for their family, and for those parents we offer our full-service residential program for their child which we have been operating since 2001.
Relocating in Context
Some parents may be wondering if this is a brand-new approach or has ever been done before.
Consider accessing medical services for your child. In most cases, Canadian families can access health services available in their local communities. But when specialized medical health services are required such as highly sensitive surgeries or treatment for medical conditions like cancer are only available in certain major cities, parents intuitively know that we would go with our child as he or she received the critical treatment needed. We might stay in a hotel or with relatives or in the case where a longer-term stay is needed, rent accommodations as necessary. Many families are familiar with Ronald McDonald house for example which is yet another form of accommodations where parents stay with their child while lifesaving medical treatment is accessed. The Venture Academy Liv-Local program is similar in that parents or one parent, accompany their child and stay local while the child is receiving the help he or she needs.
FAQs:
What was the thinking around this program? How did it start?
We have to acknowledge the first parent that was inquiring about our residential program and asked; "What if I moved there? Could my child live with me and attend your program during the day?". Great question.
The parent was serious, so our team explored the clinical validity of the concept and once that was satisfied started assessing logistics and developing protocols to create a planned approach. The pilot project was launched and it worked out very well. Similar requests and circumstance occurred with some regularity to the point where we started offering the service as an option.
It seems like a big deal to actually pick up and move. Do parents actually do this?
Yes but let's remember it's typically one parent that does it, not both or the entire family.
Of course many families cannot make this work but in today's economy and new ways of being employed or running a business (especially since Covid) many families can. Working from home, working remotely from various locations, flexible hours all contribute to parents' decisions around engaging the program in this manner. Additionally, it's often put into context by comparing it to one parent "being away working". Many parents travel and are away frequently, or some work at sites requiring them to be away from home for weeks or sometimes months at a time. This is similar.
What services are provided in the Liv-Local program?
Essentially all the therapeutic, clinical and educational support services that are implemented during the day in our 24/7 program. This includes:
Psychological and psycho-educational assessment (if chosen)
Daily goal setting with counsellors and staff
Treatment and education development and planning
Treatment interventions and supports
Individualized educational / learning supports
Gratitude and social skill-building groups
Parent and family coaching
Are there additional opportunities for help and support for myself and my child during the Liv-Local program?
Yes, there are optional resources and opportunities that can be chosen.
Comprehensive psychological / psycho-educational assessment with professional testing, scores and results to help determine the origin of behaviours and thought processes. Real evidence of what's going on for your child. This is encouraged as it is additionally helpful for developing an appropriate Treatment & Education Plan specific to your child's needs.
Enhanced family therapy sessions with child, Liv-Local parent (in-person) and potentially other family members back at home (via Zoom) such as other parents, grandparents, siblings, etc.
What about the cost compared to the live-in 24/7 program?
The assumption that this service might be less expensive is correct. As one can imagine the "residential" component of any live-in program makes up a significant portion of the overall program's infrastructure, logistics, staffing, and ultimately expense. The cost of our Liv-Local program is approximately half of our 24/7 program.
Where is your Liv-Local program?
Kelowna BC and Red Deer Alberta.
Learn More about Venture Academy's Liv-Local Program Today
To learn more about our Liv-Local program, please contact us by emailing [email protected] or calling 866.762.2211 today.